Continuous training
for professionals
SPECIALIZED TRAINING FOR PROFESSIONALS
I&G offers INTERNATIONAL CERTIFICATIONS paths:
Italian headquarters of PERSONA GLOBAL
The only Italian company authorised and ACCREDITED directly by PAUL EKMAN
 ITALIAN HEADQUARTER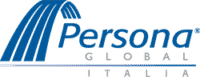 We are the Italian headquarters of Persona Global, an international organization that provides SPECIALIZED CERTIFICATION programs for professionals and managers committed to developing their RELATIONAL and MANAGERIAL SKILLS.
The methodologies developed by Persona Global are the result of 30 years of direct field experimentation.
With over 1500 certified professionals in 75 countries, these METHODOLOGIES have been INTEGRATED and adapted to all the cultures they serve.
ITALIAN HEADQUARTER

We are the only Italian company authorized and ACCREDITED directly by PAUL EKMAN to disseminate his theories and psychological models in the field of emotional behavior and lying, the result of 40 YEARS OF RESEARCH and scientific discoveries.
Through the international network of Paul Ekman Group, we provide international certification courses on EMOTIONAL SKILLS and non-verbal communication (ESaC), and on the ASSESSMENT OF THE CREDIBILITY of the interlocutor and the veracity of the facts (ETaC).